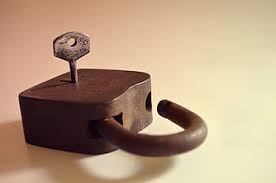 Locke & Key came out February 7th on Netflix. The supernatural horror follows the Locke family right after their father's murder. They move into an ancestral home of the Lockes' and discover there may be more to Key House than they thought.  
The youngest Locke, Bode, starts finding keys that have special abilities, like opening your mind, trapping someone in a mirror, or shapeshifting.  Tyler and Kinsey Locke begin discovering keys too. The more keys they find, the more mysteries they have yet to unravel. Danger awaits this family in the form of more than just keys.  
Each episode of Locke & Key is action-packed and filled with magic. There are many unpredictable mysteries that you won't be able to solve until the characters do, like a strange lady living in the well. The history of the house and the mystery surrounding the keys add another level of suspense to this supernatural horror.  
There are numerous layers to this show within the complexity of the Locke family dynamic, the keys, and social life at Matheson Academy. Although some of the storyline focuses on the adults in Matheson, most of the show is through the point of view of the Locke kids.  
Balancing magic and social issues, Locke & Key differs from the comic book series greatly. Less gory than the comic books, Locke & Key focuses more on the family than the keys. In the comics, Nina Locke, the mother of the Lockes', is in the middle of alcoholism instead of being in recovery, like in the show.  
Next season, they may choose to follow the history of the keys or expound more on the side characters they skipped over this season. Personally, I hope we get more information on Scott who is played by Petrice Jones. 
This season deserved a four out of five stars for its impressive take on magic and social dynamics. Following the comic book series would greatly improve their score, so hopefully the following seasons will include that.