An overview of Black History Month
Black History Month is the American and Canadian celebration of African Americans' contributions in their fight for freedom and equality. The month of February was officially recognized as Black History Month by President Gerald Ford in 1976.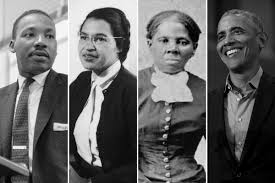 The origin of Black History Month started in the year 1915, half a century after the 13th Amendment abolished slavery in the United States. In September 1915, the Association for the Study of Negro Life and History (ASNLH) was founded by Carter G. Woodson and Jesse E. Moorland. This association was dedicated to the research and promotion of the achievements of black Americans and others from African descent.
Currently, the association is known as the Association of the Study of African American Life and History (ASALH), and this group sponsored a national Negro History week in 1926. The second week of February was chosen to coincide with the birthdays of Abraham Lincoln and Frederick Douglas. The creation of the event inspired schools and communities to create a variety of black appreciation events and clubs.
This month millions of African Americans will both honor and celebrate their heritage in different ways. Some schools perform sketches and songs to show their appreciation for the efforts African Americans have accomplished in fighting for freedom and equality of all.
"I feel like Black History Month is a great time for black people around the world to celebrate where they came from and their history. It's more of a personal thing for me being that a lot of my family were activists in the past, so I feel it is a big part of my life. I've grown up through Blackman, and it has gotten more diverse over these past years," stated Randy Cousin, senior.
Some students, such as Cousin, have seen the improvements in diversity and are proud of it, but would appreciate more improvements in the representation throughout the entire year.
"I consider Black History Month as an important part of African American heritage. Personally, I don't think it's represented enough at Blackman, and I'm not sure if it's because of the lack of knowledge about the history or people not caring about the representation really," stated Richard Guillmette, junior. Students like Guillmette consider this month to have little representation at Blackman and recognize the lack of care shown by the school to teach more students about the achievements African Americans and other African descendants throughout the entire year. These people have added to the technological advancements for the international and national society continuously.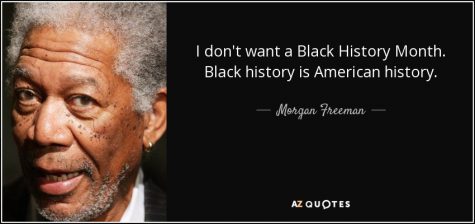 "This month is a great time to stop a reflect on the contributions black Americans have made to our country, and I'm glad it's a specific time because it gives the contributions more power and emphasis. I consider it better for a special month than constituting it in just the daily life at school. Our school does a good job at representing Black History Month. I'm excited to continue these traditions," stated Dr. Leisa Justus, principal.
Some of these traditions continuing this year are the programs and skits done to recognize this month, posters placed around the school by various clubs, the speaker series featuring successful African Americans from Blackman, and other activities.
Sources: https://www.history.com/topics/black-history/black-history-month https://www.africanamericanhistorymonth.gov/