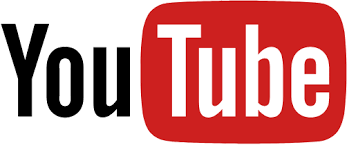 Youtube has been a popular video streaming service since 2005. Since the first video was posted by Jawed Karim, the site has allowed creators to post content that fulfills them . . .as long as it falls within the community guidelines (https://www.youtube.com/about/policies/#community-guidelines). 
From this immense creative freedom, a new wave of Youtubers has been born. Here are a few of the content creators in the space who push the limit of what Youtube really is. 
ODG– Founded in South Korea, ODG began posting videos in December 2018. Their content focuses on how children in Korea think. Some of their most popular videos include young Korean children review musicians and teaching other children their cultures. One of their most popular uploads features a Korean child and American child figuring out ways to communicate and becoming friends despite the language barrier.  The channel has reached over 900k subscribers in their two years of posting.  
SoulPancake– Located in the United States, SoulPancake has been making content since 2008. Their content focuses on human understanding. They produce over seven different types of series all tackling different aspects of the human experience. Their most popular series, Tell My Story, follows people on blind dates and asks them to tell their date's life story just by looking at them. They've reached over three million subscribers.  
쏘영 Ssoyoung– Mukbangs are a popular video style on Youtube. During a Mukbang, the viewer watches the content creator simply eat their food. South Korean woman Ssoyoung adds preparation of the food to her mukbang. She often eats live or raw seafood and shows her viewers how she wrestles with her food to prepare it. From her eating show, Ssoyoung has racked up over two million subscribers. 
Thoraya Maronesy– Started in 2015, Maronesy's content focuses on strangers and telling their stories. For her videos, posted every Thursday, Maronesy goes to college campuses and public spaces to asks strangers to share their stories centered around a specific topic. Her most popular uploads focus on strangers telling their most painful experiences and strangers calling their crushes. In the span of five years, her channel has accumulated over 950k subscribers.   
All the creators listed in addition to many others push the boundaries for content creation. Each of them caters to a different audience of people with different interests. Whether you're looking for a laugh or a cry, there is something on Youtube that stimulates everyone. 
LINKS TO THE CHANNELS NAMED ABOVE 
ODG- https://www.youtube.com/channel/UCpjm6R2yqu1GZjYtsIiXR5w 
SoulPancake– https://www.youtube.com/user/soulpancake 
쏘영 Ssoyoung– https://www.youtube.com/channel/UC4PpFUrfT2Pou7OwpVF0MUQ  
Thoraya Maronsey- https://www.youtube.com/channel/UCV2cu49-22CyFyBbq2YFPGw