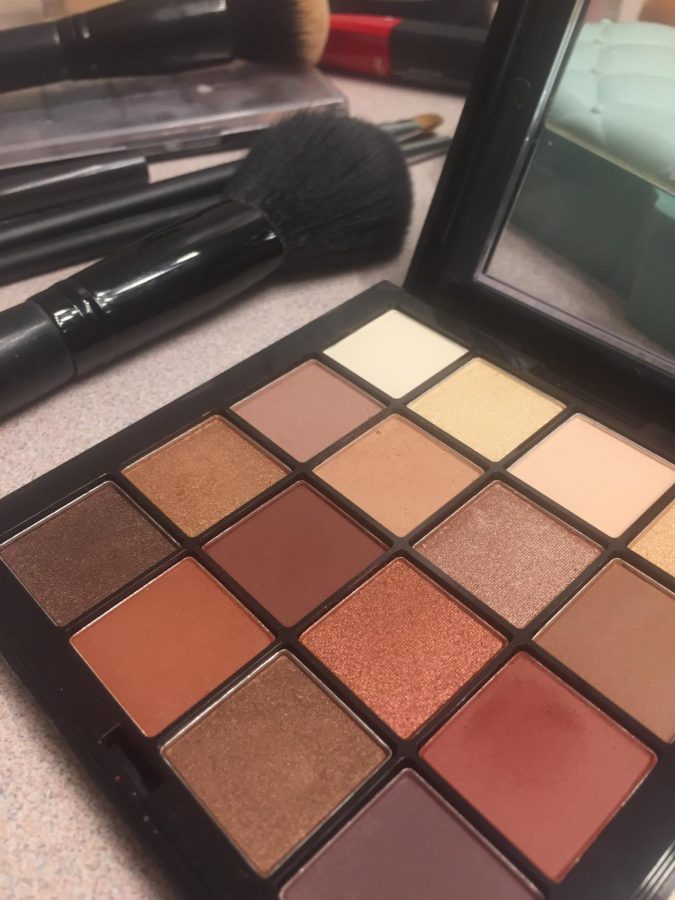 Lexie Shumate
You wake up. Your face is puffy and covered in sleep lines. You've still got your pore strip on, and somehow your eye bags look even darker than usual.  
School is in an hour, and you've barely got enough time to eat some food, take a shower.  Worse, you're going to have to skip makeup because there's just not enough time. 
A full face of makeup can easily take up an hour and a half of your time. When you're on a time crunch either for school or work, you do not have that kind of time.  
Here is how to do your makeup in under eight minutes every day.  
First, cover your face with a quick base of foundation after you have moisturized. A tinted moisturizer would also work, and it would give a more natural look.  
Then, apply concealer under your eyes and any spots or discolorations. Concealer can also be put over scars although it will not be able to completely cover them.  
After covering the face, it's time to move on to the eyes. The foundation and concealer should act as a primer for your eyelids, so you can already start putting on eyeshadow. A neutral base eyeshadow works best for a more natural look. Add a quick highlight to the base with either a lighter shade or actual highlighter.  
This step is optional, depending if you can do eyeliner quickly. A liquid eyeliner is the quickest to use, but it is also the messiest. So, if you're new to eyeliner, you should use a pencil, or you can skip this step entirely.  
This step also isn't necessary if you already have perfectly dark and thick eyebrows. Most people don't have this, so you're probably going to want to fill in your eyebrows. There are several methods for filling in eyebrows, like eyebrow pencils or brow gel. Use whichever one works best for you, but make sure that your eyebrows are relatively even and not too dark. It is easy to make light eyebrows dark, but it is hard to make overly filled brows light again.  
Next, curl your eyelashes if you have a curler. Otherwise, just put mascara on. If you want to add volume, you'll have to use more mascara. This can make your eyelashes clump together, so be careful.  
Finally, set your makeup with either a setting powder or setting spray. One of the best setting sprays is Urban Decay's All Nighter. This setting spray is not sticky and lasts for approximately 16 hours.  
If you're curious about what kind of makeup to use, e.l.f is an affordable and unacknowledged brand. You can find e.l.f. at Walmart or Ulta.  Another cheap brand that can be found at Ulta is NYX.  
Now, after you've gotten the right products and finished your face, you're all done after eight minutes of hard work. You're ready to go out looking amazing without the massive effort put into a full face.