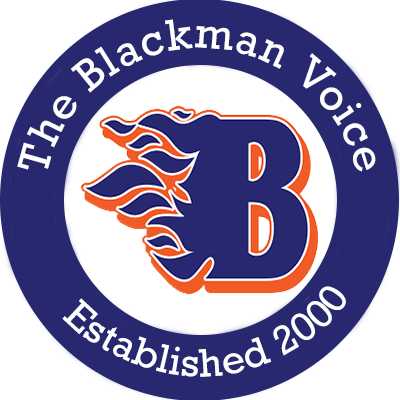 Monday, October 21st 
Freshman football vs Rockvale 
Tuesday, October 22nd 
Mix It Up Day 
Wednesday, October 23rd 
Lofton McRee and Sade Korbieh, senior, were voted the athletes of the month. 
Thursday, October 24th 
Megan Roth, senior, placed third in the cross country meet and has qualified for the TSSAA meet taking place next week in Nashville. 
Blue Coast fundraiser for Blackman Voice 
Friday, October 25th 
Homecoming game vs Siegel (won 42-8) 
Blaze Bash 
2019 Homecoming Queen Allie Rubel 
Monday, October 28th 
The annual BHS Fall Blood drive took place in the aux gym. 
Tuesday, October 29th 
The following students were selected to perform in the Rutherford All-County Choir: Savannah Blades (12), Ashton Buccholz (9), Kiarah Finch (11), Peter Hays (12), Alyssa Jones (12), Isaac McCaulley (12), Christina Oshop (12), Autumn Parker (10), Jasmyn Robinson (10), Jarrett Royer (9), Erin Seifert (10), Ava Porter (10), Olivia Suggs (9), Jet Thurmond (12). 
School-wide fundraiser begins to raise money for ALS. Put your extra change in a bucket of an assistant principal of your choice to see them get pied in the face. 
Wednesday, October 30th 
The Books–A–Million book fair started and lasted until Friday in the library. 
Thursday, October 31st 
 Halloween 
Friday, November 1st 
 Football game vs. Cookeville. Blaze won 49-7 in the last regular season game. 
Saturday, November 2nd 
Raider Competition at Blackman High School 
Megan Roth finished 33rd at the State tournament. Roth ends the season with both personal records and BHS records. Highest placement in State at BHS. 
UP NEXT 
Tuesday, November 5th 
Rutherford All-County Theatre 
Bowling Competition vs. Warren County 
Thursday, November 7th  
Half Day- Early Dismissal  
Progress Reports