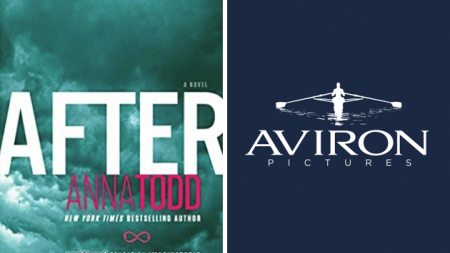 Since its rise in 2013, Wattpad has been providing young readers with an outlet to read their favorite books for free. Wattpad has also been a place for young writers to get their feet wet and gain a following. Anna Todd, New York Times Bestseller, got her start on the app. In addition to being a published writer, a movie has been made about her book. 
ABOUT THE AUTHOR 
Todd was born and raised in Dayton, Ohio. She began publishing her stories on Wattpad in 2013 and remained consistent on the app for years to come. She later relocated to Texas with her husband and son. The American author has produced 10 novels since her start in 2013. 
THE BEGINNING 
In 2013 Todd began writing her first story in the After trilogy. The book started off as fan fiction and was based off One Direction member Harry Styles. He served as the protagonist in the book alongside a made-up character called Tessa.  
For over a year, Todd updated the book daily. After she finished the first book, she continued to write two more to finish out the story. 
 In 2014 the book was picked up by Gallery Books, sister company of Simon & Schuster. When the book was published, Todd changed the main character's name to Hardin Scott. 
In 2015 she announced that she made a prequel to the After series titled Before to describe the events of the life of the main character before the story ever began. 
ON THE BIG SCREEN 
When the book was originally picked up and published, fans made their demands for a movie known on all social media platforms.  
After only spending a few weeks on the Best Sellers list, Aviron Pictures secured film rights to the book. The movie is set to be released in all theaters on April 12th, 2019! 
 Aviron casting chose two young and up-incoming actors, Josephine Langford and Hero Fiennes-Tiffin, to play the coveted roles of Tessa and Hardin.  
The movies is scheduled to be shown in AMC  Theaters in Murfreesboro Tennessee starting on April 12th.