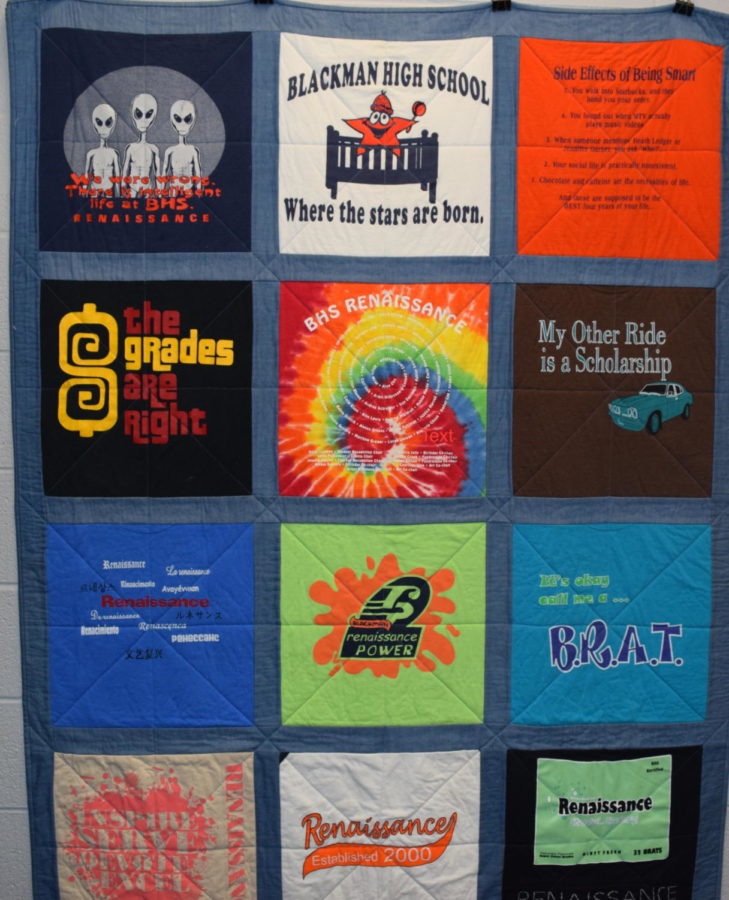 Are you new to Blackman and looking to be more involved in the school? Wanting to participate in more clubs? If so, Renaissance applications are available now!
Renaissance is a national organization founded to "reward the academic achievements of students from elementary school through college. Its primary goals are 'to increase student performance and teacher enthusiasm and to raise the level of community participation in schools'" (BHS Renaissance).  
"Renaissance isn't about what you get out of it, it's about giving without expecting something in return" said Kim Garrott, Renaissance sponsor.
In Renaissance students will be able to serve the Blackman community through projects like organizing the Principal's List Sonic lunches and awarding students for Student of the Week.  They will also have access to the "Ren Room," a room in the library designated for Renaissance students to work on homework in peace, eat lunch without the crowds of the cafeteria, and manage the Renaissance activities  (i.e. selling Smoothie King during lunch and providing Sonic lunches).  
Renaissance students need a minimum GPA of 3.25, no ISS or OSS, and a completed application. After submitting an application will receive an invitation to a two day, mandatory  "getting to know you" mixer, held on Tuesday, February 6th, and Wednesday, February 7th, where current members will get to know you. The mixer is also an opportunity to ask any questions you may have about Renaissance.
After the mixer, you will be sent a letter indicating whether or not you were accepted into Renaissance.
For more information, see Kim Garrott, Renaissance sponsor, in the main office, or check out their website at http://bit.ly/2BHkcxG.