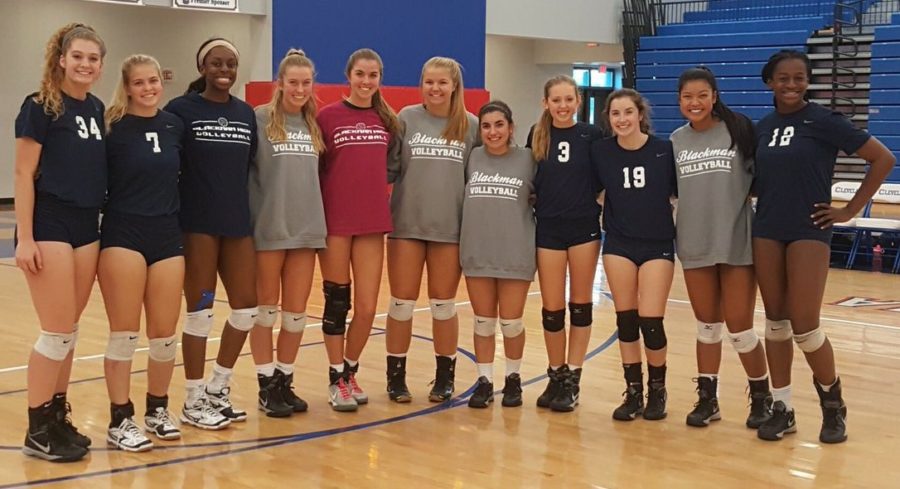 Photo courtesy of Kristi Covington
Thursday night, October 12th the Volleyball team played their last game at sectionals in Clevland, TN and lost to Cleveland High School. The final score for the first match was 19-25, the second was 20-25, and the final was 19-25. The lady blaze finished the season with a 17-8 overall record.
"I'm proud of how well my team handled all the ups and downs of our season, from getting a new coach that has different ways of doing things, to injuries and illnesses, to making sure we had a better bond with all players than we did last year, " stated senior Paz Dozie-Nnamah.
Dozie-Nnamah has been a part of the volleyball team for four years now and is one of the four captains this past season.
"The team did really well, we did a lot better than we or anyone expected us to do, because many people quit and were not playing, we didn't know how things would turn out, but we played really well together; I am very proud of my team. We grew really close and formed a special bond. Leaving these girls will be hard because they're just like sisters to me now," stated senior Chianne Chanthara.
Chanthara has been a part of the varsity team for three years. She is another captain out of the four this season.
"We are going to keep getting stronger and condition and hopefully push past sectionals next year," stated Coach Burford.