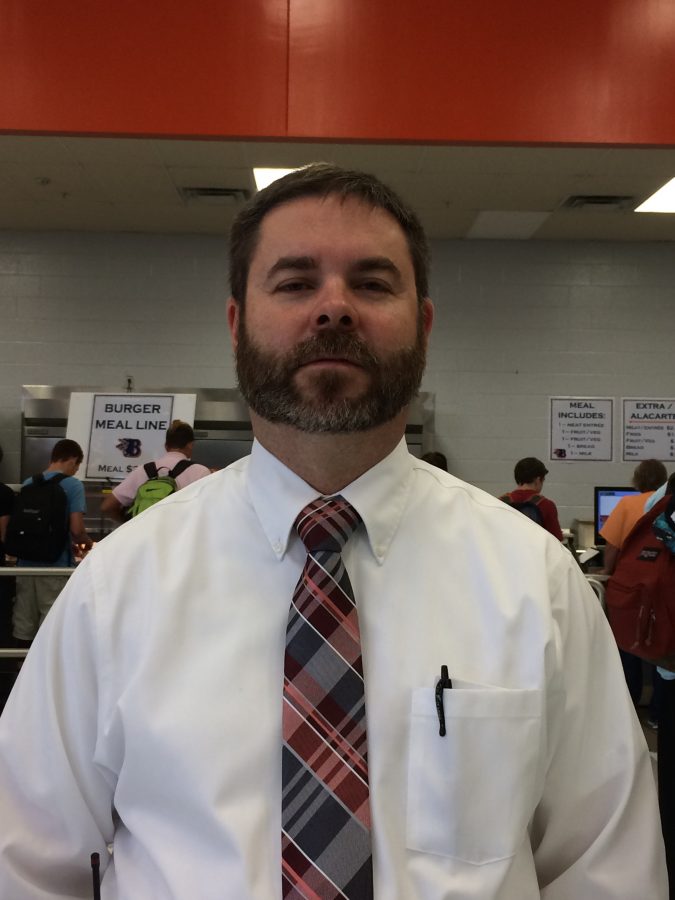 The Blackman Voice congratulates Tim Pedigo on his promotion as an assistant principal.
In preparation for this position, Pedigo was a dean for several years; he has been a teacher here at Blackman High School for the past ten years.
"The transition hasn't been easy, but it [has] been smooth. I started coming in earlier over the summer, and I have worked with other assistant  principals," said Pedigo.
Pedigo stands in the corner of G-hall directing students, making sure the halls are clear and that everyone has a destination. He sits in his office, with the blinds open, focused on his tasks and getting work done.
"I want to be able to offer every student and teacher the opportunity to succeed," stated Pedigo.
Pedigo strives to help students and teachers by doing what is needed in order to sustain and maintain a cooperative and communicative environment.
If you need assistance in G-hallway, head to Pedigo's office!